EP31 - Launching Your Sustainable Fashion Line with Shannon Lohr
May 12, 2020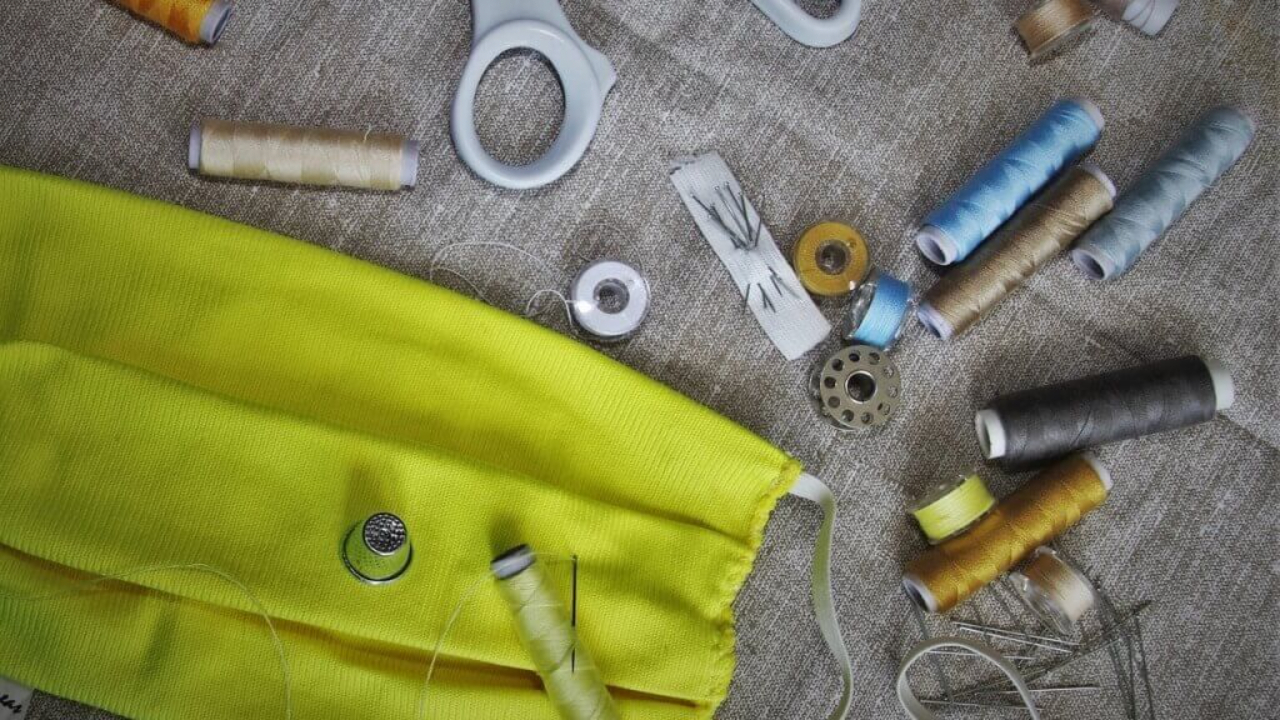 Where will my product end up 5 years from now?
How do I prevent it from ending up in a landfill?
How can I make a product that is good for my customers, but also for the environment?
Right now, there is a huge supply and demand for masks, both in the medical industry and outside. More fashion designers are coming forward and lending their hands to help flatten the curve of this virus.
In this episode of the FastTrack Your Fashion Brand Podcast, I'm talking with Shannon Lohr about how she kickstarted a face mask production to help meet hospital needs. She discusses how she finished her program, Factory45, in 48 hours rather than 6 months, how to stay positive during these times, and what you should be asking yourself as you move forward with your fashion idea.
Shannon also provided a free resource, Spec Sheet Template, that you can use to follow along with this episode of FastTrack Your Fashion Brand Podcast.
Just click below to get your FREE copy! 👇👇👇
IN THIS EPISODE, YOU WILL HEAR ABOUT
How Shannon is meeting the demand for face masks

Times are changing quickly!

How to build a sustainable line
Face Masks in High Demand!
Most of the time, when you get an idea as a fashion designer, it is to fill the gap, be the solution to a problem that you've found. Shannon has recently started an incredible noble undertaking. She saw the demand for face masks from hospitals! And, since there is a huge shortage, she tapped into her resources to connect hospitals with factories.
Within 48 hours, she was up and running. She's received 900 separate requests from different hospitals with orders ranging from 50,000 to 5 million.
As much as we applaud people going needle and thread to make these masks by hand, it is not as sustainable as having factories contribute.
Even I have started pulling my resources in an effort to support those on the front lines, and those trying to help flatten the curve.
Shannon and I don't want to live in a world where our children have to wear masks every time that they leave the house. But, we also want to make sure that we are all safe and healthy.
Times are Changing
A lot of huge fashion brands are starting to have to close down shop. Factories are closing, people are losing their jobs, and inventory is just sitting on the shelves.
If you are just starting out, or have been in your business for a while -- this may be the perfect time to reach out to these businesses. Like myself, Shannon believes that the fashion world may be changing permanently due to what we are experiencing today.
And, since a lot of places may be having to rebuild their inventory once they're reopening, they may be more willing to work with up and coming fashion designers/businesses.
So, stay positive and spread the love. There is an opportunity hidden in every dark spot that happens in your life. It is just a matter of perspective and mindset.
Building a Sustainable Fashion Line
No line is 100% sustainable. But, when building a sustainable brand, you really have to think about where your product is going to end up 5-10 years from now.
Is it going to end up in a landfill? How do you close that gap between the customer and the end product? Create a timeless piece (something that is always in season). Or, use fabrics that are biodegradable and will break down once it has expired.
So, on this week's FastTrack Your Fashion Brand Podcast episode, follow the free resource as Shannon and I dive into the supply and demand of these changing times and how are opportunities coming your way!
Tune in and let's give you back some of your time!
EPISODE BREAKDOWN
07:00-12:20 - Fashion and Face Masks
13:45-16:50 - Factory45
17:00-25:00 - Shannon's start in the fashion world
27:00-30:00 - From Pen and Paper to Production
30:30-33:30 - Times are changing
34:00-41:00 - Building a sustainable line
Meet the Guest
Shannon Lohr is the founder of Factory45. She works with aspiring entrepreneurs all over the globe to launch sustainable & ethical fashion brands the right way, from the start.
Over the past 6 years, she's mentored hundreds of people (just like you) who have an idea for a clothing brand but don't have a fashion background or feel stuck at a dead-end.
Her online accelerator program, Factory45 is now open for enrollment!
It is not just another online course, coaching service, or digital product – Factory45 is a six-month mentorship experience where you'll learn how to source fabric, set up manufacturing, and raise money to launch your brand — without any fluff or "extra".
It is made up of five online modules, released over 6 months, to take you from the idea stage to pre-production to launch!
Aside from the five resource-packed online modules, you'll also get the following bonuses:
Daily email office hours

Text messaging with your alumni mentor

Lifetime access to the program

An invitation to sell on Market45
Hurry! Enrollment is open only through May 20th!!!
Apply now and launch your sustainable & ethical fashion brand with Factory45.
CONNECT WITH ME
INSTAGRAM: @nicole_di_rocco
FACEBOOK: www.facebook.com/nicoledirocco
PODCAST FB GROUP: www.facebook.com/groups/fasttrackyourfashionbrandpodcast
WEBSITE: www.fashionbizmentor.com
SUBMIT YOUR FASHION BIZ QUESTIONS: www.fashionbizmentor.com/breakthrough-coaching
SEE MY DESIGNS: www.mynicolita.com
THE SOLD OUT CHECKLIST FREE DOWNLOAD: https://bit.ly/FASHIONCHECKLIST
CONNECT WITH GUEST
INSTAGRAM: @factory45co
FACEBOOK: https://www.facebook.com/factory45co/
WEBSITE: https://factory45.co/
LOVE OUR PODCAST?
Hey there FastTracker!
You know how much I love ACTION TAKERS!!! So if anything on this episode inspired YOU or even lit a fire for YOU to take some action... I would LOVE to hear all about it!! Head on over to the podcast and leave a RATING + REVIEW. I read every single comment and feature listeners each week. Those reviews help other people find my podcast and they're also fun for me to go in and read.
Our guest list for upcoming shows keeps on getting better and better so make sure you are subscribed to the show! I'm adding more bonuses so if you are not subscribed you just might miss out. Click here to subscribe in iTunes!
Download this episode on iTunes
---