EP26 - How to Grow Your Fashion Brand on YouTube with Justin Brown
Feb 06, 2020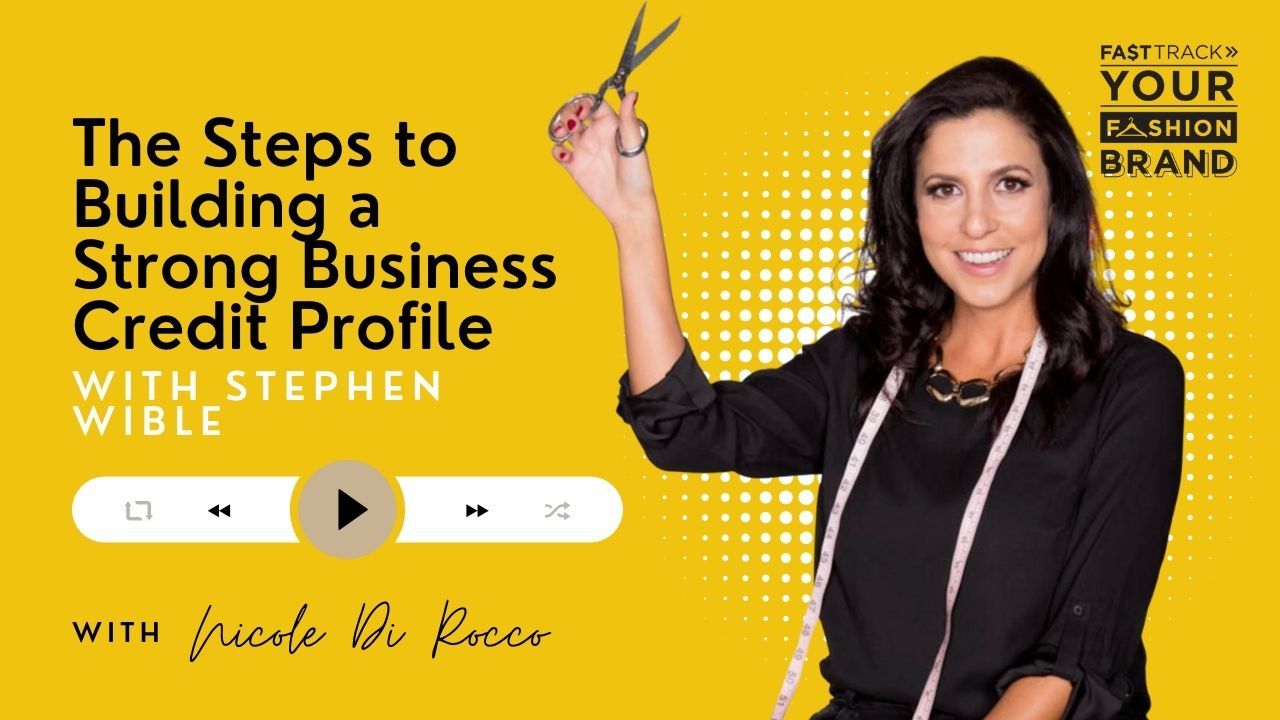 YouTube is a huge platform for any fashion brand to grow an audience on. But perhaps if you are a designer with products you are thinking...
"But what kind of videos should I film?"

"I'm horrible in front of the camera... Do I have to be the person talking about my designs on camera?"

"How many videos do I need to make on YouTube every week?"

"I'm not techie… How I am going to make a YouTube channel?"

"It's just going to take so much time…"
YouTube, like any other platform, can help drive traffic to your website and increase your profits, if you know how to use it. Surprisingly, you can't just throw a video online and expect it to go viral. I mean, unless your Chris Hemsworth without a shirt on... But, we're not.
In this episode of the FastTrack Your Fashion Brand Podcast, my guest is Justin Brown, a Netflix-featured producer and video marketing specialist here to help you leverage the power of online video to build and scale your business.
It doesn't matter whether you already have a YouTube channel and are looking to optimize, or you are just starting out and want to learn a little more. You'll learn how to optimize your videos and never run out of topic ideas for your Fashion Brand.
---
IN THIS EPISODE, YOU WILL HEAR ABOUT
How YouTube is Google for videos

How to create searchable content

Why short-form content is better

Don't create without researching

Why you have to be the solution to someone's problem

YOU are the expert
---
Youtube is the Google of Videos
Something that I'm sure you've forgotten, just as much as I have, is that YouTube is a search engine -- first and foremost. So, as much as I love to think of YouTube as a free platform to host my videos, it is also a great, and often missed opportunity to drive traffic to your eComm store.
Justin isn't perfect either. His starting point is probably the same as yours, especially if you've tried to make a channel just by posting videos. He went an entire year without building a following and that's when he discovered, he had to start making searchable content.
Searchable Content
So, what is searchable content? You've been on Google, and YouTube, or maybe you've watched the latest Wreck-It Ralph movie and realized that search engines love to try to finish your sentence.
This is searchable content. The search engine is showing you what people are looking for! So, use this! This is your endless pool of ideas for you to use promoting your products and upcoming events around what people are searching for. So Justin recommends starting here in the research phase to build your content!
Short Form Videos
Do you have a short attention span? Even if you don't, most people do. I don't know about you, but if you don't hook me within the first 30 seconds of a video, I'm scrolling onto the next one.
Ideally, your videos should be 3-5 minutes long, 10 minutes MAX! Anything passed this, and people may start leaving before they make it to your end screen.
Do Your Research
Like I said, make your content searchable and use the information search engines are providing you with your benefit. Justin mentions a magical add-on that helps determine search volume, to help you target the best matches.
But, I'm not going to spill the beans here, you'll have to listen to the episode!
Be the Solution
In my case with the swimwear I design for Nicolita Swimwear, the problem that I solve is that dreadful muffin top. Bikinis that just don't fit right. So we design bikinis with NO PINCH FIT ELASTIC.
Believe it or not, your product is the solution to someone's problem. You just need to figure out what, and how you can turn it into a video.
YouTube isn't for fast traffic. It's for long term sustainability, but you have to know how to tap into that audience and rank your videos.
Remember: You're the Expert
You need to remember that no matter how many times a topic has been discussed, or that another brand shows similar products like yours in their videos...no one has your beliefs, your values, your opinions, your voice!
On this week's FastTrack Your Fashion Brand Podcast episode, Justin helps open your eyes to the world of YouTube and the importance of:
Making your content searchable

The importance of strategy

Optimizing thumbnails

Ranking - no matter how many other videos are out there
---
EPISODE BREAKDOWN
19:25-26:30 - YouTube is a search engine
27:45-32:00 - Finding searchable content topics
32:20-39:00 - Plan your videos, RESEARCH!
39:05-45:45 - Finding a systemic approach
---
Meet the Guest
Justin Brown is a Netflix-featured producer and video marketing specialist helping entrepreneurs leverage the power of online video to build and scale their businesses. Together with his brother Mike, Justin has grown his YouTube channel into a multi-six figure automation-driven online business and now teach their systems for creating quality videos, growing a targeted audience and monetizing your influence at PrimalVideo.com
---
CONNECT WITH ME
INSTAGRAM: @nicole_di_rocco
FACEBOOK: www.facebook.com/nicoledirocco
PODCAST FB GROUP: www.facebook.com/groups/fasttrackyourfashionbrandpodcast
WEBSITE: www.fashionbizmentor.com
SUBMIT YOUR FASHION BIZ QUESTIONS: www.fashionbizmentor.com/breakthrough-coaching
SEE MY DESIGNS: www.mynicolita.com
THE SOLD OUT CHECKLIST FREE DOWNLOAD: https://bit.ly/FASHIONCHECKLIST
CONNECT WITH GUEST
YOUTUBE: https://www.youtube.com/user/EditMyClips0
INSTAGRAM: @justinbrownpv
FACEBOOK: https://www.facebook.com/primalvideo
WEBSITE: https://primalvideo.com/
LOVE OUR PODCAST?
Hey there FastTracker!
You know how much I love ACTION TAKERS!!! So if anything on this episode inspired YOU or even lit a fire for YOU to take some action... I would LOVE to hear all about it!! Head on over to the podcast and leave a RATING + REVIEW. I read every single comment and feature listeners each week. Those reviews help other people find my podcast and they're also fun for me to go in and read.
Our guest list for upcoming shows keeps on getting better and better so make sure you are subscribed to the show! I'm adding more bonuses so if you are not subscribed you just might miss out. Click here to subscribe in iTunes!
RESOURCES MENTIONED
Fashion Accelerator Course
Download this episode on iTunes
---